Welcome to my Site!
Hey everyone. I have redesigned my webpage for easier viewing and quicker loading. I hope you enjoy what you see and come back often for new pictures.

My Information:
Height: 5'9"
Weight: 130lbs.
Build: Medium, semi-muscular
Measurements: 36B, 26, 36
Age: 21
Location: Florida, U.S.A.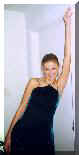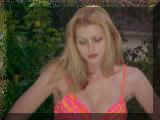 Click on a picture for a larger view.
Some Favorite Links:
This page was last updated on 01/25/00.
Last update: March 11, 2001